ULTRA for presbyopia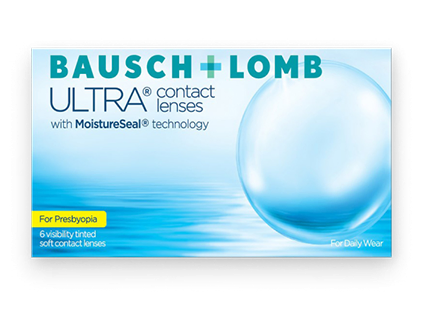 Description
"The Bausch and Lomb ULTRA for Presbyopia extended wear contact lenses combine exceptional materials with a proven multi-focal design to provide unparalleled comfort and outstanding vision. Bausch and Lomb's MoistureSeal technology maintains 95% of its moisture for up to 16 hours for comfortable all-day wear, while its 3-Zone Progressive Design delivers unsurpassed near, intermediate and distance vision.

Get affordable contact lenses that guarantee you 100% satifaction only at Contact Me.

Add power range:
High: +1.75 to +2.50
Low: +0.75 to +1.50"
Process/ Dispatch
As this product is a custom order, please allow 2-5 days production time from order confirmation for the lenses to be shipped.
Please note that next business day shipping guarantee has been suspended from 21/09/2021 until further notice due to COVID-19, however express shipping remain the fastest way to receive your parcel from Australia Post.