MyDay Daily Disposable 30 Pack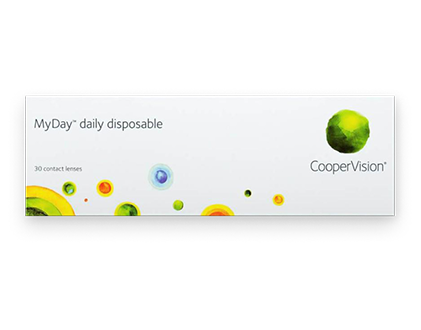 Description
Thanks to oxygen-efficient Smart Silicone™ chemistry, MyDay lenses deliver the optimal balance of breathability, comfort and easy handling
*Silicone hydrogel with high oxygen transmissibility
*Easy handling
*UV inhibitor* MyDay daily disposable. Delivers on everything. Compromises on nothing.
*High water content and a naturally wettable surface without a coating or internal wetting agent.
*Modulus – soft like a hydrogel lens, but with the handling of a silicone hydrogel
*Optimal oxygen permeability for a daily disposable lens
Process/ Dispatch
As this product is a custom order, please allow 2-5 days production time from order confirmation for the lenses to be shipped.
Please note that next business day shipping guarantee has been suspended from 21/09/2021 until further notice due to COVID-19, however express shipping remain the fastest way to receive your parcel from Australia Post.