ULTRA One Day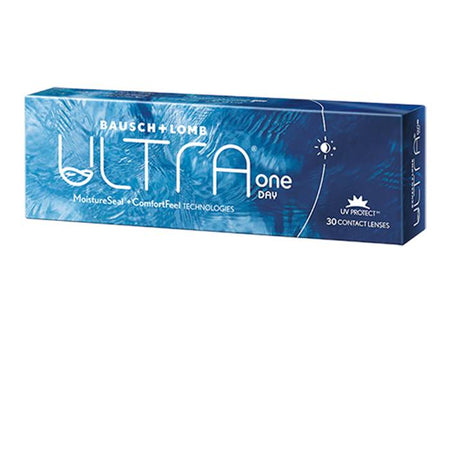 Description
Only Bausch + Lomb ULTRA® ONE DAY contact lenses offer a complete system with two breakthrough technologies that work in synergy with the tear film – to deliver outstanding comfort for 16 hours and a stable and healthy ocular surface environment. The new silicone hydrogel lenses take the original MoistureSeal Technology to the next level, incorporating Advanced MoistureSeal Technology with UV blocking properties for long lasting comfort and protection. 

Process/ Dispatch
As this product is a custom order, please allow 2-5 days production time from order confirmation for the lenses to be shipped.
Please note that next business day shipping guarantee has been suspended from 21/09/2021 until further notice due to COVID-19, however express shipping remain the fastest way to receive your parcel from Australia Post.