Freshlook ColorBlends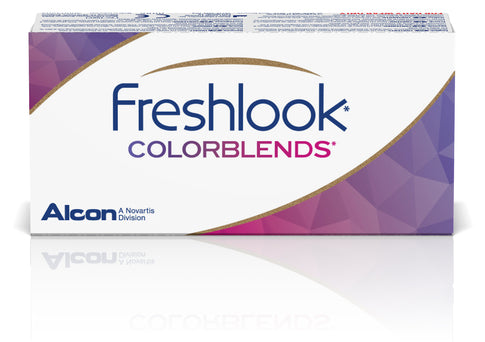 Description
FreshLook ColorBlends contact lenses provide a unique 3-in-1 technology, blending three colours into one to create the subtle, natural depth of beautiful eyes. Choose from a range of 12 different colours. 
Freshlook ColorBlends are approved for daily wear up to 14 days. 
NB: Please note a 10% GST applies for Plano (non- prescription) coloured contact lenses.
Process/ Dispatch
As this product is a custom order, please allow 2-5 days production time from order confirmation for the lenses to be shipped.
Please note that next business day shipping guarantee has been suspended from 21/09/2021 until further notice due to COVID-19, however express shipping remain the fastest way to receive your parcel from Australia Post.
Please note: All ALCON products are experiencing shipment delays. Please allow up to an extra 5 working days for your order to be processed and shipped.