Air Optix Colors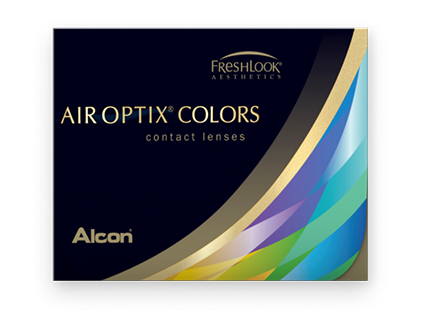 Description
AIR OPTIX® COLORS contact lenses let you focus on your life, not your contact lenses. They are the most breathable colour contact lenses available, providing stunning eye colour and outstanding comfort. Alcon's trademarked SmartShield Technology protects the lens from natural accumulation of irritating protein deposits, ensuring consistent comfort all month long, whilst their unique 3 in 1 colour technology works to enhance any eye colour for a naturally beautiful and stunning look.AIR OPTIX® COLORS are available in 12 brilliant colours designed to enhance dark or light eyes, whether or not you require vision correction.

NB: Please note a 10% GST applies for Plano (non- prescription) coloured contact lenses.
Process/ Dispatch
As this product is a custom order, please allow 2-5 days production time from order confirmation for the lenses to be shipped.
Please note that next business day shipping guarantee has been suspended from 21/09/2021 until further notice due to COVID-19, however express shipping remain the fastest way to receive your parcel from Australia Post.
Please note: All ALCON products are experiencing shipment delays. Please allow up to an extra 5 working days for your order to be processed and shipped.